The Sweet Cupfé Bakery
At The Sweet Cupfé Bakery, we specialize in scratch-made artisanal cupcakes, custom specialty cakes, and gourmet sweet treats. You can find us in the Yellow House on Hwy 183, on the edge of charming Old Town Leander, TX.
As a small local bakery, attention to detail is something we value at The Sweet Cupfé Bakery. This is reflected in everything we do, from our beautifully designed café to our thoughtfully packaged products and everything in between.
Aligning with that, we use only the freshest quality ingredients in all of our baked goods ensuring our treats are enjoyable. We are known for our signature frosting. The creamy texture and perfectly balanced sweetness set us apart from the rest. We are also known for not using fondant on our creations. Instead, we use scratch-made modeling chocolate to bring your unique vision to life!
As a family-owned and operated business, we pride ourselves on not only providing you with exceptional baked goods but also on providing you with outstanding customer service. Whether you're planning a special event or simply satisfying your sweet tooth, we want to make sure you know how appreciated you are for choosing The Sweet Cupfé Bakery.
Because here, you're not just a customer, you're a friend!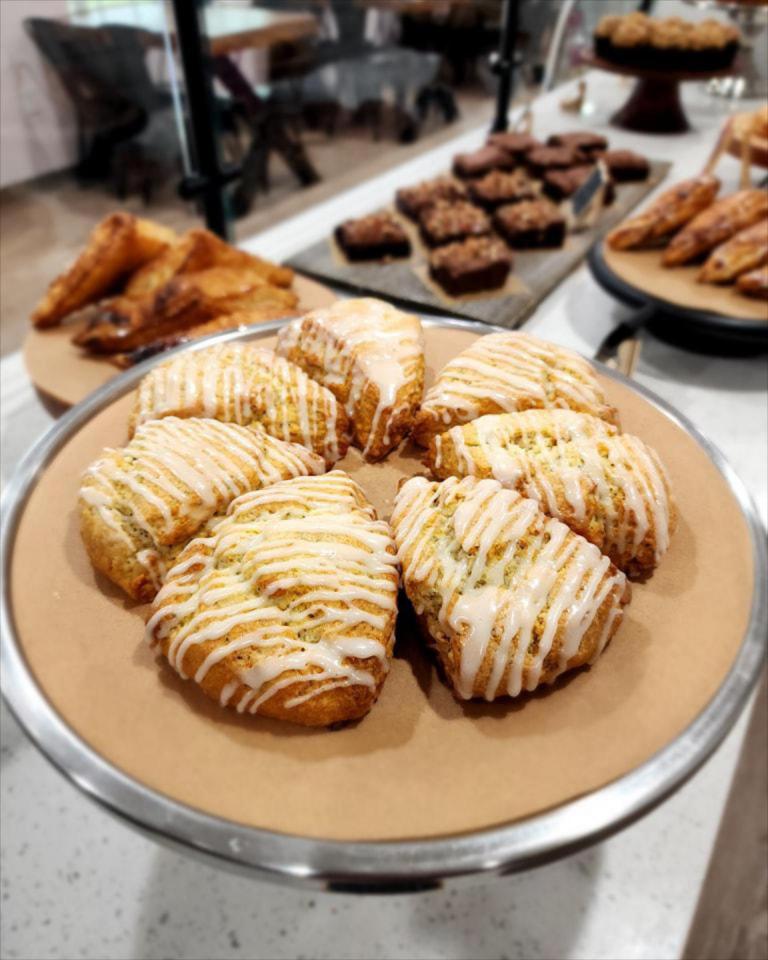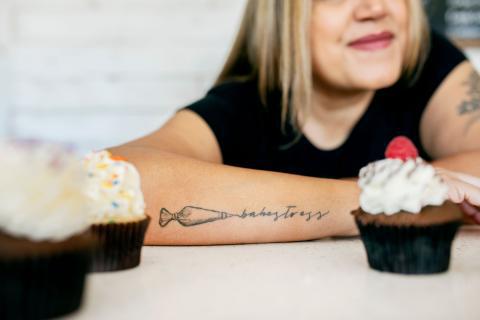 About The Bakestress
As a stay-at-home wife and mother, I spent a lot of time in the kitchen. While my husband was deployed, I was pregnant with our third child, and cravings kicked in! I was watching Cupcake Wars regularly, and this is how I discovered my love for baking. Knowing that store-bought cupcakes always tasted too sweet led me to the kitchen to experiment. Being completely self-taught, I found myself feeling excited when the result was satisfying not only to myself but also to others. It was that feeling that made me realize this was going to be more than just a hobby.
That feeling and the unwavering support and encouragement from my amazing Husband, Children, Family, and Friends led to the start of The Sweet Cupfé Bakery over 10 years ago. As The Sweet Cupfé Bakery became a successful cottage bakery, I started to dream of the possibility of a brick-and-mortar. During this time, my husband, was unable to make a sandwich in our kitchen as there were orders everywhere, and he lovingly said I had to go! That's when we decided that The Sweet Cupfé Bakery had outgrown our home.
From our home to our first brick and mortar, which as fate would have it is also a home but not just any home…a Sweet Yellow House where my creativity can run wild, I can bake up all the things and I get to meet all the new friends that stop in!