Fresh-Baked Cookies
Stop by today and browse our wide selection of fresh-baked cookies. Whether you just need one for an afternoon pick me up or a few dozen for a birthday party or other special event, we have you covered. Stop by today to discover your next favorite flavor or stock up for the holidays!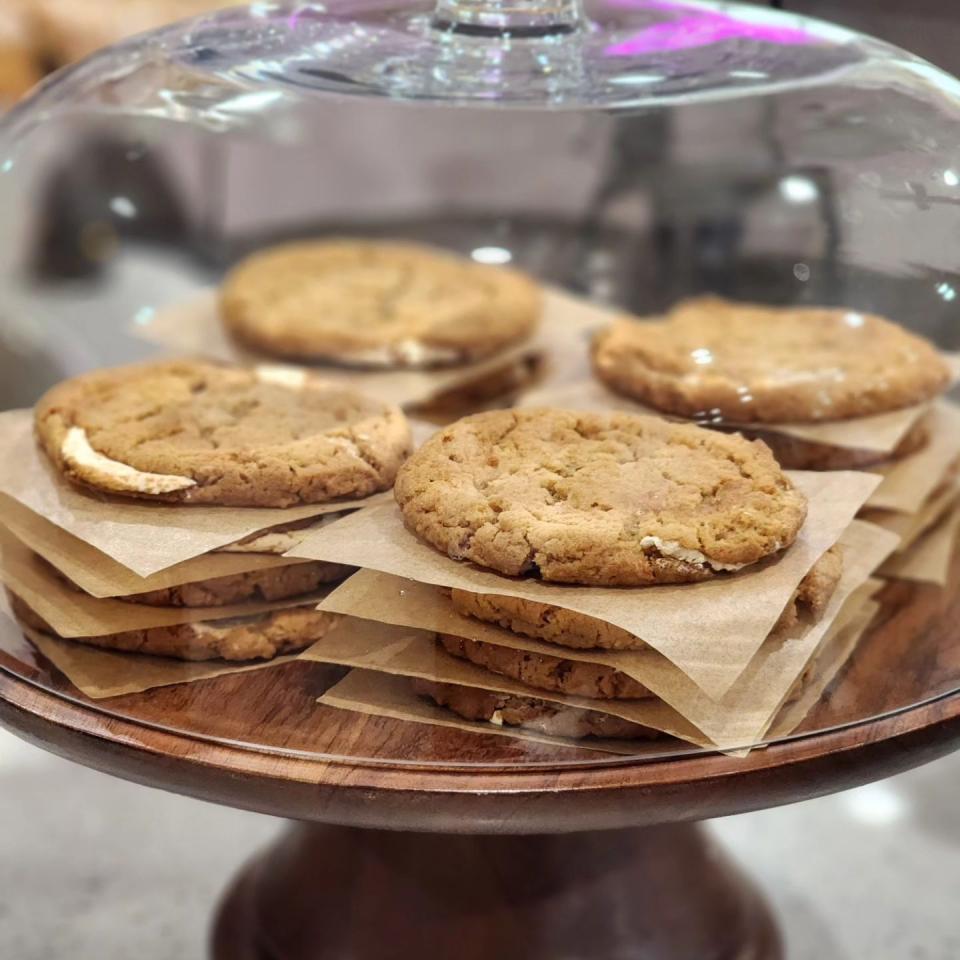 Cookies
Bourbon Bacon Chocolate Chip Cookies
Dozen Sweet and Savory cookies with bits of chocolate chips, bacon and Bourbon.
Brownie Cookies
Rich brownie cookie baked with chocolate chips.
Classic Chocolate Chip
Chewy brown sugar chocolate chip cookie.
PB Fluff
Peanut butter cookie bake with gooey marshmallow fluff center.
Orange Cake Cookies
Soft cakelike cookie with a Orange glaze drizzle.
Lemon Cake Cookies
Soft cakelike cookie with a lemon glaze drizzle.
Old Fashioned Oatmeal Cookies
Oatmeal cookie dipped in vanilla glaze.
Texas Cowboy Cookies
Big flavor cookie made with cornflakes, oats, pecans, coconut, peanut butter chips and chocolate chips.
Coconut Macaroons
Moist shredded coconut cookies.
Mexican Cinna Sugar Cookies
Shortbread cookies dusted with Cinnamon & Sugar.
Campfire Cookie
Classic chocolate chip cookie topped with scratch made toasted meringue.
Snickerdoodle Cookie
Cinnamon sugar soft cookie.
SEASONAL
Peppermint Brownie
Our Brownie cookies baked with peppermint chips.
Spiced Macaroons
Our coconut macaroons with cinnamon, nutmeg and clove spices.
Gingersnap
Mollases based cookie with crispy edges with a chewy center.
White Chocolate Cranberry
White chocolate chip and craisin cookie.